Top Questions to Ask a Potential SSI Disability Attorney in Knoxville, TN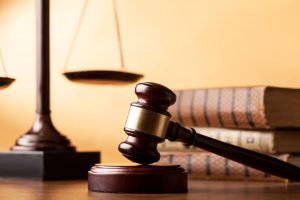 Are you currently looking for an SSI disability attorney in Knoxville, TN? If so, you likely have been asking for recommendations, browsing the internet for reviews. If you have already narrowed down a few possibilities, before hiring an SSI disability attorney in Knoxville, TN, it is recommended that you sit down with them and ask them the following questions:
How Many Social Security Disability Cases Have You Worked On?
When it comes to asking your potential attorney about their experience, it is important that you get specific. You don't want to simply ask how many years they have been practicing law or even how long they have been focused on Social Security. You should ask specifically for a number of cases they have done. Though they may not be able to give you an exact number off the top of their head, they should be able to give you a ballpark figure. The best lawyers to choose will have done hundreds of cases.
Do You Have Experience with My Condition?
Another thing that you should always ask a potential Social Security disability lawyer is if they have experience with your specific ailment. This can be very important when it comes to the outcome of your case. If they do not have experience in some way with your condition or they are totally unfamiliar with it, you should definitely not use their services.
If my specific attorney is not available, can someone else answer my questions?
No matter when you need to get in contact with your attorney, someone should always be available. A law firm that is open 24 hours a day is ideal. Even if your specific attorney is not available 24 hours a day, there should be a paralegal or legal assistant available at all times who is familiar with your case. You can't expect one person to be there for you 24/7, but you can expect your legal questions to be answered by someone from the firm, 24/7.
Will My Lawyer Be Present at My Hearing?
This may seem like an unusual question but in all truthfulness, some SSI lawyers will choose not to attend the hearings themselves and instead, rely on written evidence. Other times, you may have inadvertently chosen a firm that works in Social Security law but is not an actual law firm. The only acceptable answer when you ask this question is a resounding "yes".
Once you have asked these questions, and gotten acceptable answers, you should feel a lot more comfortable choosing a Social Security attorney. The Social Security disability process can be extremely confusing, so you want to make sure that you have a highly competent attorney at your side from start to finish.
When seeking the services of an SSI disability attorney in Knoxville, TN, contact Drozdowski & Rabin, PLLC The firm can be reached at (865) 299-7080.