The Slip And Fall Lawyer in Upper Marlboro MD Will Give You Helpful Insight Into Your Claim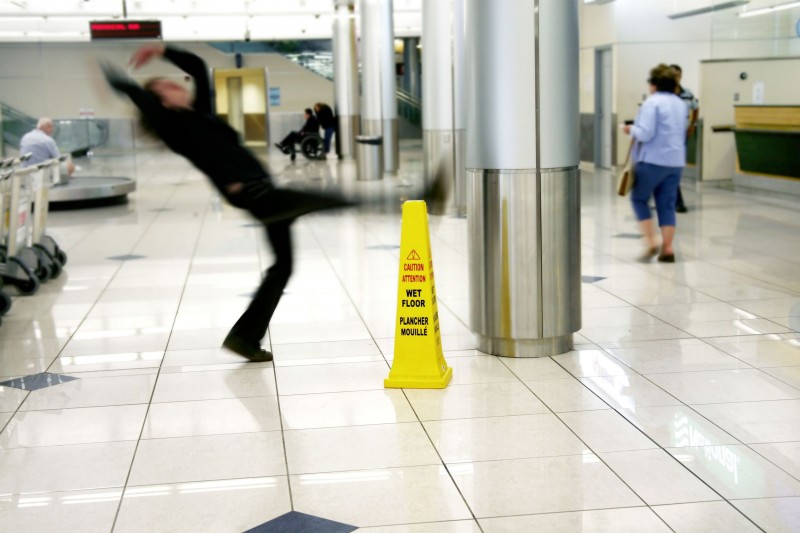 When a slip and fall occurs, it can often cause serious injuries that affect a person for many months or even years. Victims of serious injuries often find it cumbersome dealing with the insurance company or the property owner. Many victims find it beneficial to consult with a slip and fall lawyer in Upper Marlboro MD. It is imperative victims do not wait too long to file their lawsuit. According to the Maryland Courts & Judicial Proceedings Code section 5-101, injured victims have three years from the date of their accident to file a personal injury civil lawsuit in court.
There are many common causes of slip and falls, including:
* Slippery floors or walkways
* Sticky spills
* Wet floors
* Poor lighting
* Damaged flooring materials
* Damaged concrete or asphalt
* Uneven stairs
* Defective escalators
* Obstructions
* Snow and ice
* Holes
* Lack of safety handrails
Under the Maryland statute, property owners are required to practice reasonable care in ensuring their property is safe for visitors. Just because an injury occurred on someone's property, this does not necessarily mean the property owner will be held liable. Property owners are charged with a higher duty to protect individuals who are considered invited guests, such as shoppers or invited guests to a home.
There are several damages an injured victim can pursue if they suffered a slip and fall. Medical bills, lost wages, pain and suffering, and different forms of economic loss can be pursued. The amount a victim will be entitled to pursue will depend on the severity of their injuries, how long they suffered and took to recover, and whether or not they were able to fully recover from their injuries.
Working with the slip and fall lawyer in Upper Marlboro MD will allow injured victims to receive the legal guidance and advocacy they need, so they can pursue a fair outcome. For more information on how a lawyer can help, click here. Although the process of pursuing a claim is not always easy, a lawyer can make the process much less stressful for injured victims. Call today for a consultation appointment, so you can get started on the process.