A Work Injury Attorney And Victims Of Construction Accidents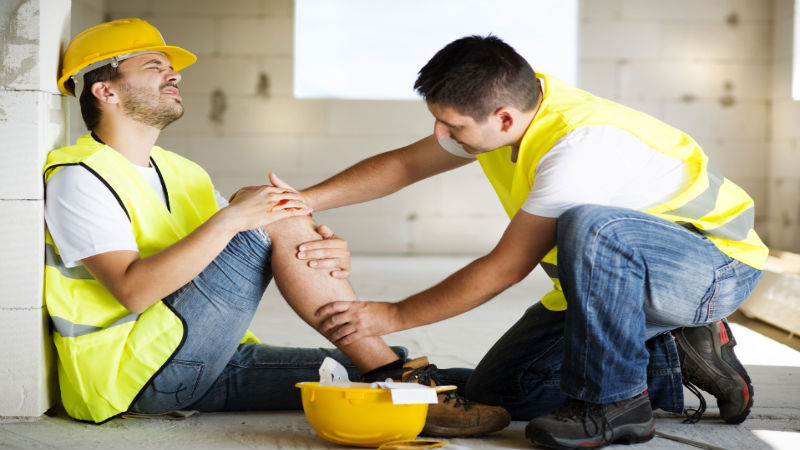 Under California law, when a personal injury occurs, the victim is able to file for compensation. In order for such an action to be successful, it must qualify, meeting all the legal requirements before it can go ahead. In Long Beach and Anaheim, as well as other places in Southern California, it is never recommended the affected individuals proceed alone in this action. Because of the legalities and sometimes complex interpretation of personal injury law, it is suggested a lawyer become involved. In the case of a construction accident, hire a work injury attorney.
Construction Site Accidents
Construction is a dangerous occupation. Workers are at risk in many ways as soon as they step on a site. So much can go wrong. If you or a family member has an accident on a construction site, there are two options. The employer may be able to draw on Workers' Compensation to cover medical bills and lost income. However, it may also be possible to file a personal injury lawsuit against any third party companies/individuals responsible.
Compensation can be sought for a number of economic reasons including:
Medical expenses
Lost wages
Loss of future income
In addition, unless the construction accident results in death (This requires filing a wrongful death claim), the plaintiff can ask for pain and suffering. As a category of personal injury law, this action must prove negligence on the defendant's part before it can proceed.
Contact a Work Injury Attorney
Every year, people are hurt on construction sites. Although Worker's Compensation may cover a percentage of the costs, it may not be the only possible sort of recovery. If this happens to you or a family member on a site in Long Beach, CA, do contact a reputable and qualified work injury attorney. S/he can help you discover the options. A lawyer can also help you file a suit capable of getting you the compensation you and your loved ones deserve. To get daily updates on work injury, follow our Twitter page.